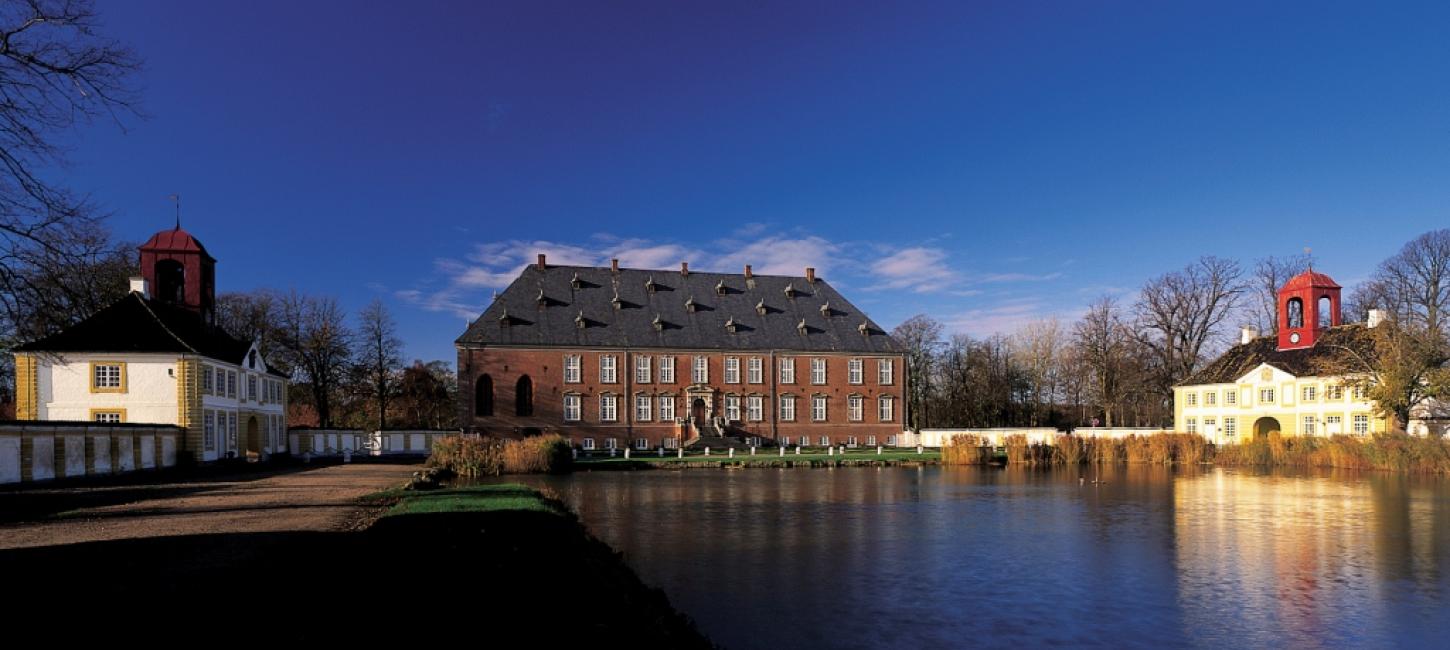 The Naval Hero Niels Juel
It was Danish naval hero Niels Juel who rebuilt Valdemars Castle after the Second Northern War.
The castle was originally commissioned by the Danish King Christian IV for his son Valdemar Christian, and therefore it was called Valdemars Castle. The great construction project was commenced in 1639 when Valdemar Christian was 17 years old, and the king spared no expenses in order to give his son a first-class princely estate on Tåsinge.

With Hans van Steenwinckel serving as master builder, the king erected a splendid Renaissance castle in the same style as his own Rosenborg Castle in Copenhagen, only bigger. Valdemars Castle was finished in 1644, but Valdemar Christian didn't use his castle – he preferred traveling around Europe as army commander and never settled on Tåsinge. In 1656, he died on the battlefield in Poland at the age of 34. During the Second Northern War (1658-1660), Valdemars Castle was occupied and badly damaged, and this is where Niels Juel comes in. In 1677, he achieved fame as naval commander and acquired Valdemars Castle. The following year, he set about comprehensively restoring the castle in the Baroque style of the times.

Niels Juel's grandson, who went by the same name and served as chamberlain at the royal court, lived at the castle from 1723 until his death in 1766. Niels Juel the younger was a very energetic man. He summoned Holstein architect G.D. Tschierske, who created the beautiful castle grounds still in place today: the stately gatehouse, the artificial lake in front of the castle, the carriage house and stables flanking the lake, and the dainty tea pavilion as point de vue by the beach.

The castle was opened up to the public in 1974. For a large part of the year, you can take a stroll through the beautiful halls, and marvel at the decorations and historical details, while at the same time appreciating the fact that this wonderful piece of Danish cultural history is still an active household: the castle owners live here themselves. All of this makes a visit to Valdemars Castle an exceptional experience.