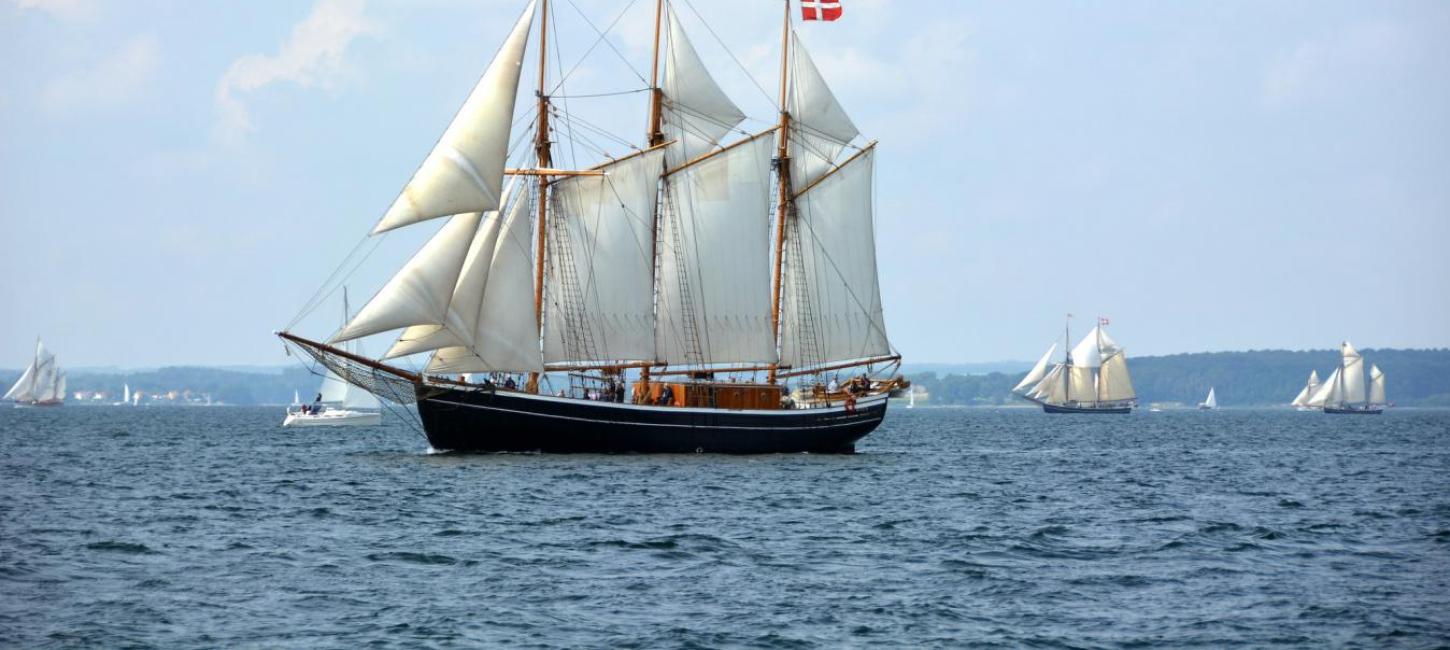 A. P. Møller
Famous Danish industrialist Arnold Peter Møller, known as A.P. Møller, started his steamship company in Svendborg and had a great impact on Svendborg's maritime environment.
On 16 April 1904, a conference was held in Svendborg with the purpose of establishing a steamship company based in Svendborg. Joining forces with a number of other pillars of the local community, the Møller family founded 'Dampskibsselskabet Svendborg', based in the family home, Villa Anna, on Høge Bøgevej 27.

Back then, the parties involved could not have imagined that the company they helped establish would become a global force. When the company purchased a used ship, A.P. Møller had difficulty making the decision, but the seller knew how to convince him: "Do as you please, mr. Møller, but remember that he who hesitates has already lost." That was the last time A.P. Møller ever hesitated. In 1912, he established another company, 'Dampskibsselskabet af 1912', based in Copenhagen.

In 2001, A.P. Møller's son, Mærsk Mc-Kinney Møller, became an honorary citizen of Svendborg on account of the Møller family's impact on the maritime environment in Svendborg and on South Fyn in general.