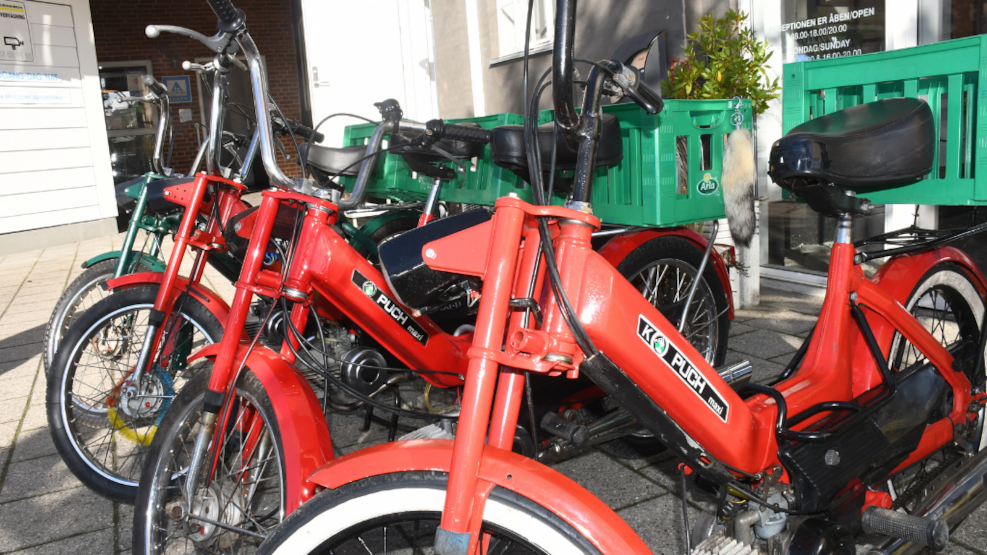 Puch Maxi Sydfyn Tours
Puch Maxi Sydfyn Tours - new experiences on retro mopeds.
Whether it is "boys" or "girls' trips", family gatherings, shake-up activity with colleagues, team building, etc., lots of fun opportunities await with our latest invention. We have invested in 15 old Puch Maxi mopeds, which can be rented for div. events. These have been thoroughly inspected and prepared for trips in southern Funen.
These are some older "ladies", so we can probably not rule out that technical challenges may arise.
The Maxi'es are of course equipped with green milk crates and fox tails, as well as you will be equipped with a safety vest and helmet, with the right look. Completely as we remember from the movie "Polle from Snave".
The mopeds can be rented for 3 hours or a whole day. It will also be possible to hire a guide for the trip.
Find more details at www.danhostel-svendborg.dk/tilbud/puch-maxi/