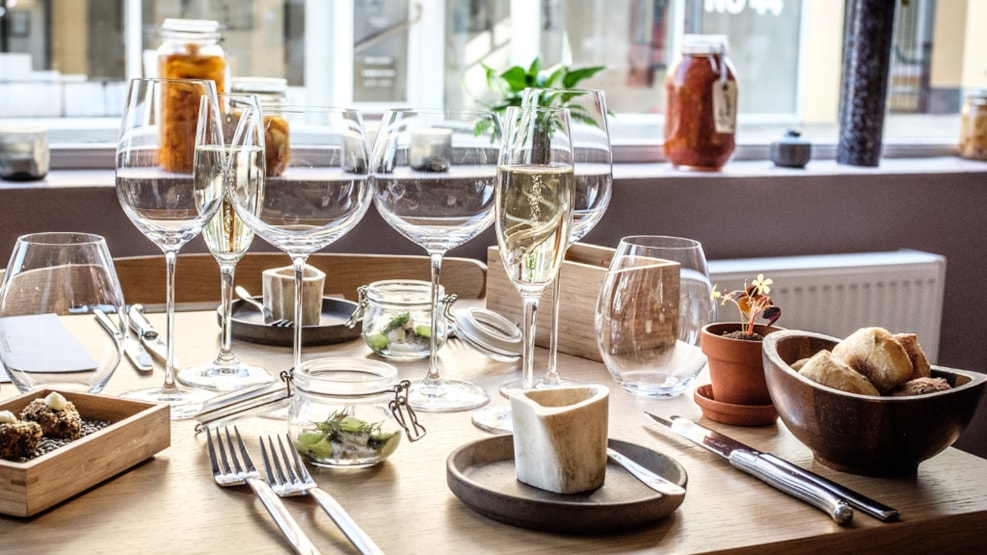 Restaurant Resumé
A "cut to the bone" concept with everything included for a fixed price from 600 DKK.
We want to defy the notion that fine dining must be an expensive and pretentious experience. At our restaurant Resumé, we remove unmanageable menus and expensive wine lists. These often lead to waste which eventually is payed by the guest. In other words, we wish to create a summary (in Danish resumé) of the classic kitchen and the newest gastronomic tendencies, which is why we offer one, predetermined gourmet menu each evening. In this way, we can deliver the highest quality possible by better planification.
The courses will be changed according to the commodities of the season, and wine and beverages will of course always be carefully selected to balance the food.