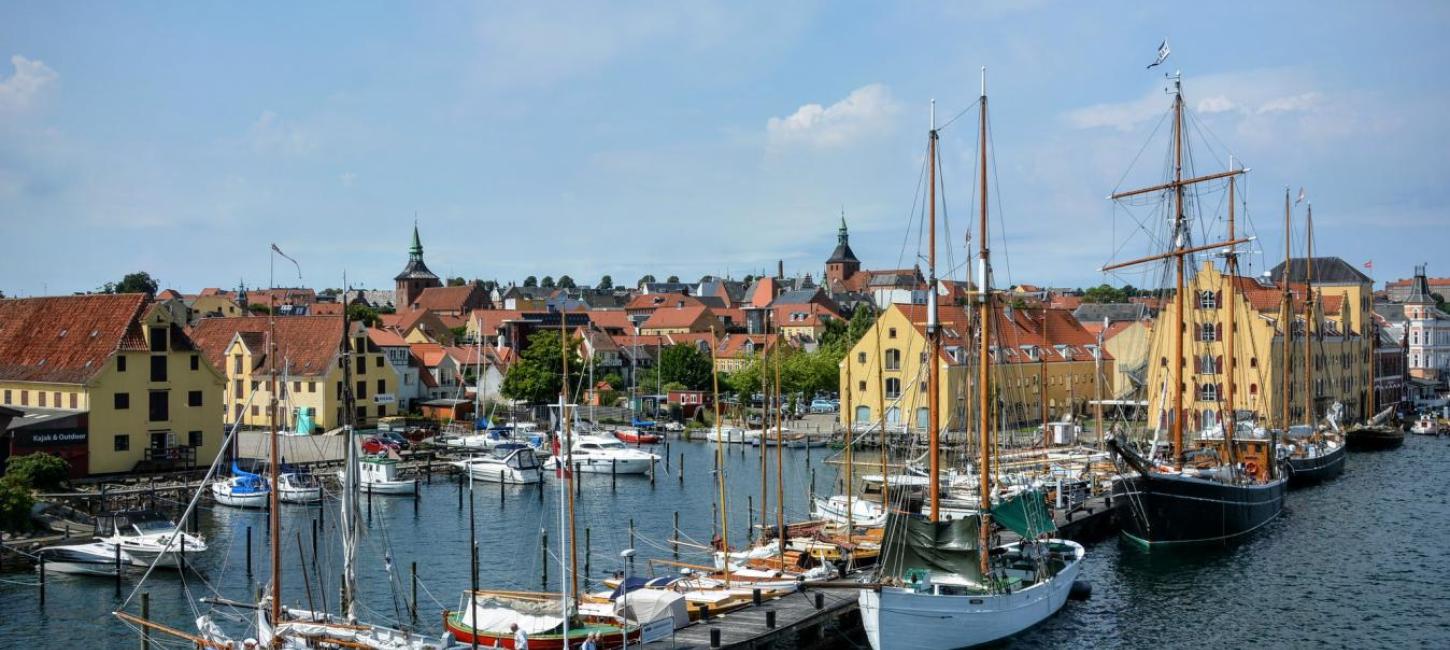 Svendborg's Industrious Merchants
Since the late 1800's Svendborg has been bustling with commerce and industry, especially around the harbour, and the many impressive old buildings are a testament to that.
After being occupied during the Napoleonic Wars, Svendborg grew rapidly in the 19th century. The harbour was expanded, and the navigational conditions continued to improve. During this period, the road network connecting Svendborg with its hinterland was developed, and by 1876, Svendborg and Odense was linked by rail. At the same time, the sea routes improved as well: in 1873, a steam ferry connection to Tåsinge was established, and from 1876, the ferry operator Sydfyenske Dampskibsselskab offered regular services from Svendborg to Kiel, Lübeck, Langeland, and Nakskov. Financial institutions settled in Svendborg as well, new businesses emerged, and what used to primarily be a trade centre for farm products soon became a modern town full of commerce and industry. Most of the manufacturing was centred around the harbour, including on the small island of Frederiksø.

Svendborg's thriving commercial life was in no small part due to the town's industrious merchants. Their half-timbered houses from the 18th and 19th century still dominate the townscape and the harbour front. One of Denmark's oldest preserved merchant's houses is located by the harbour – today, both a kayaking centre and an art studio occupy the building.