Half a Day: Discover Svendborg's Wonderful Surroundings
If you have half a day to spend, there are lots of things to do around Svendborg.
Cycling Trip to Thurø
The wonderful trip from Svendborg to Thurø is just under five kilometres and not overly strenuous. Take the Christiansminde Path along the water and enjoy the view of the town while riding over the dam to Thurø.
On the Thurø side of the dam (and, luckily, before the road starts going uphill!), take a left down the path. Continue along the water past the beautifully located Thurø Church, where writers Tom Kristensen and Karin Michaëlis are buried.
Continue on to the other side of Thurø town, where you will find the charming Gambøt Marina and the characteristic fishing environment with small cottages and a drying ground for the fishing nets. The marina overlooks Thurø Bund, a natural harbour where up to 100 large schooners were anchored in the heyday of wooden sailing ships.
Smørmosen Beach and Thurø Rev
From Gambøt, there is about three kilometres to Smørmosen, a splendid sandy beach with a bathing jetty. Just behind the beach is a grassy area with equipment for several games and activities – it's a great place to eat your lunch. There is also a fun and quirky miniature golf course as well as a kiosk selling ice-cream and hotdogs.
A bit further to the south is Thurø Rev, a wet meadow populated by wading birds and grazing horses, cattle, and sheep.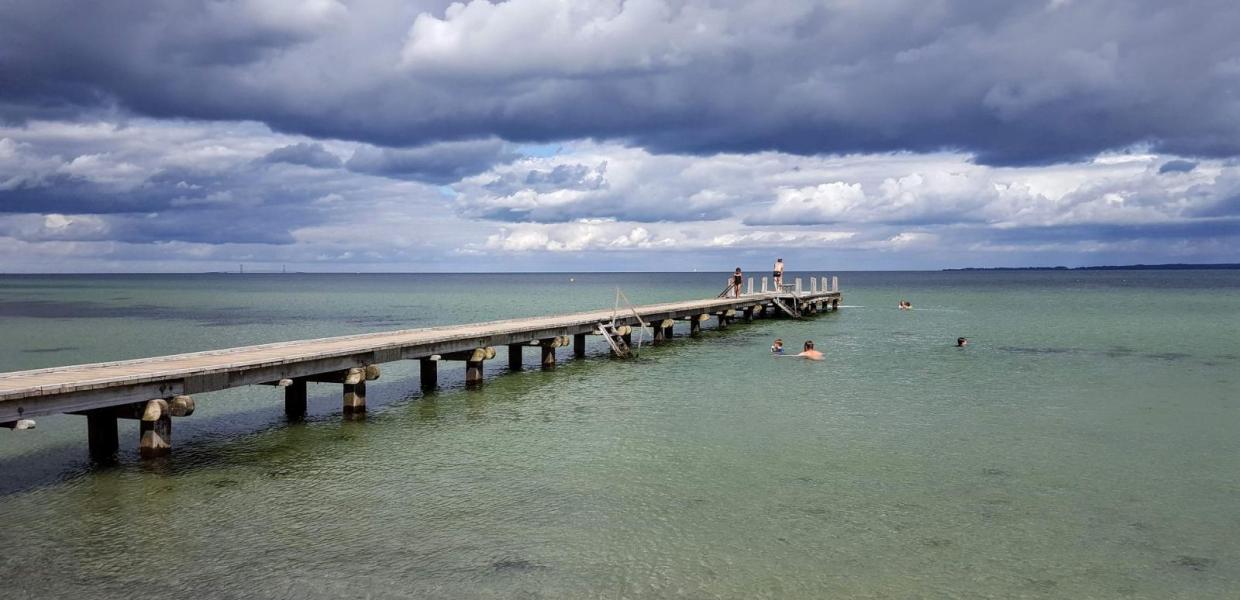 Photo:Knud Mortensen
Egebjerg Mølle Naturrum
In the hilly area of Egebjerg Bakker, ten kilometres west of Svendborg, an old mill has been converted into an experience centre. The mill cap has been replaced by an enormous glass prism, offering spectacular views of South Fyn and the archipelago.
The rest of the mill has exhibitions about South Fyn's natural sights providing inspiration for experiencing them first-hand. You can also borrow a net, a compass, and a magnifying glass and go on your own exploration trip in the scenic Egebjerg Bakker landscape.
Remember to bring your lunch – the area is perfectly suited for a picnic!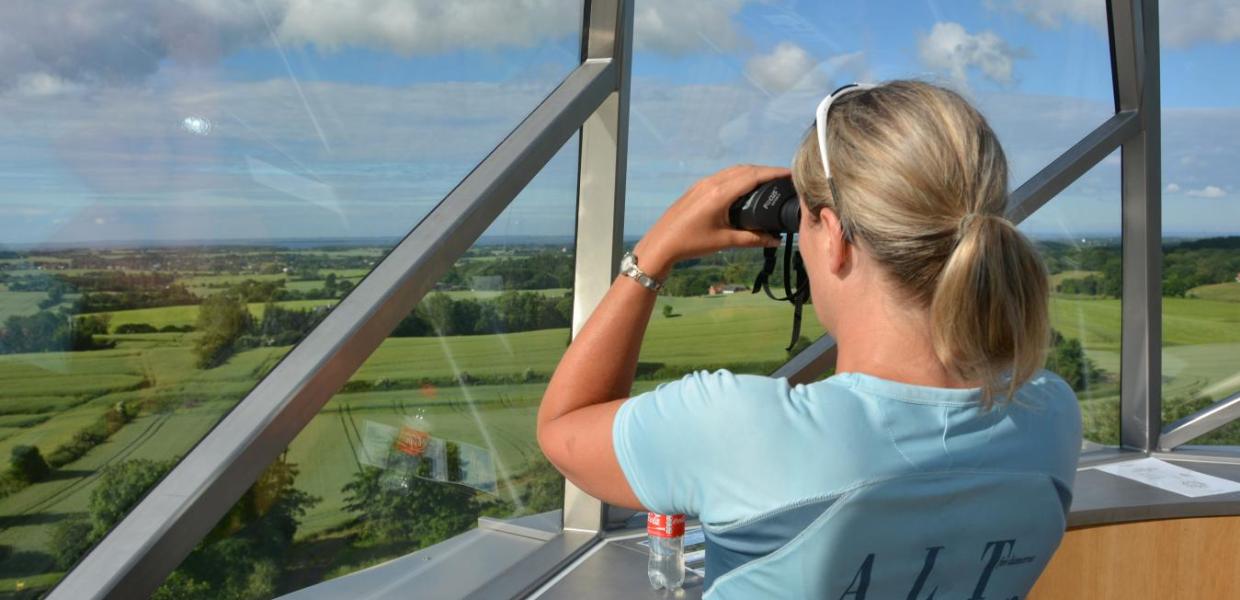 Photo:Knud Mortensen
Gorilla Park
If you have got anything left in the tank, there is only a couple of kilometres from the mill in Egebjerg Bakker to Gorilla Park – a climbing park beautifully located in the forest near Skjoldemose Manor.
Gorilla Park is challenging for adults as well as children as young as four years of age. Climbing experience is not required. There is a course for every skill set, and competent instructors will guide you safely through the courses.

gorillapark.dk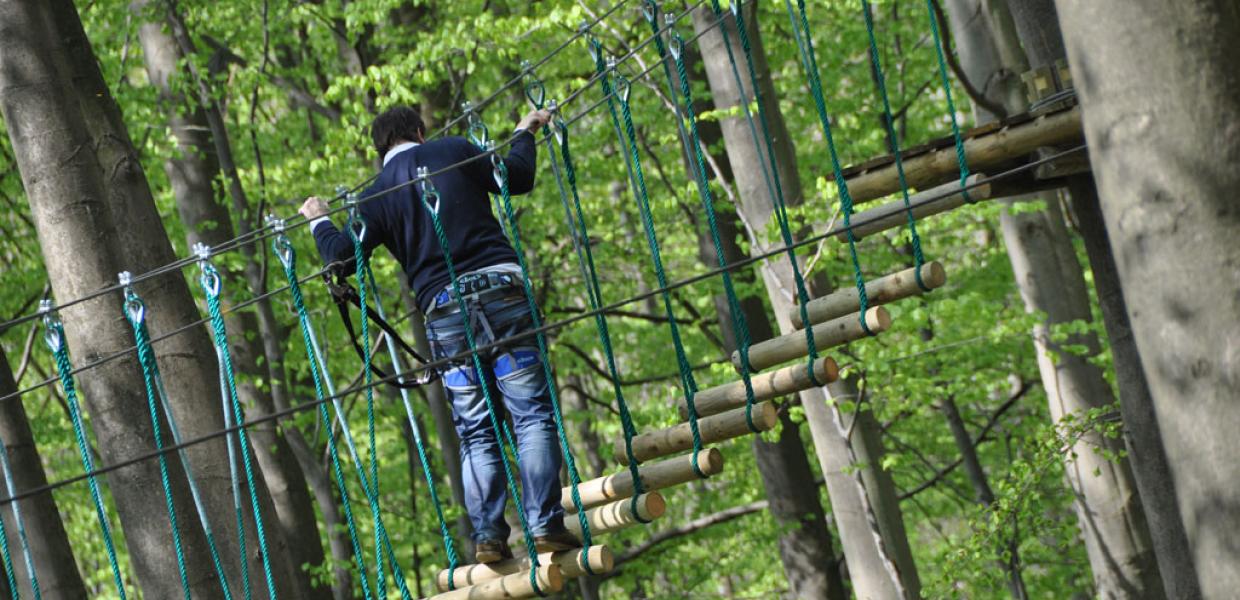 Photo:SvendborgEvent