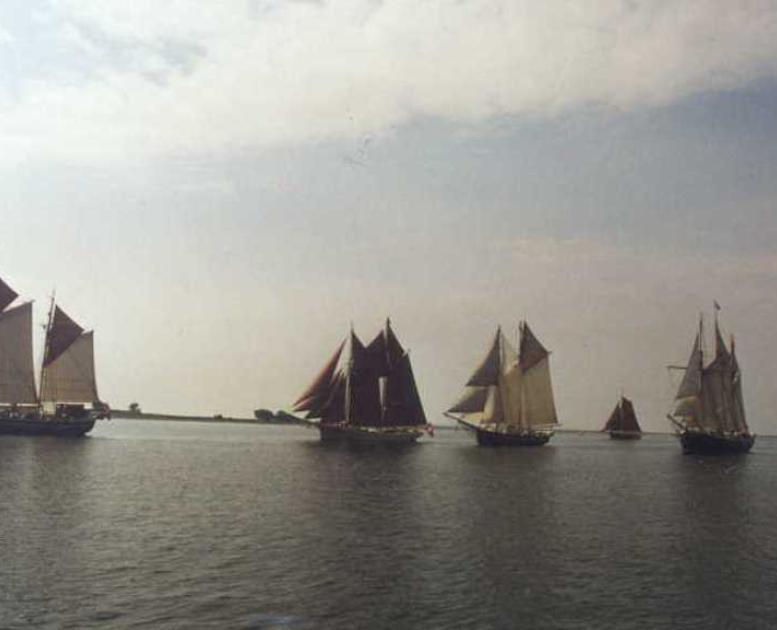 The History of Svendborg
Photo:
SvendborgEvent
&
SvendborgEvent
South Fyn has a long tradition of maritime significance, bustling commerce, and an open-minded attitude to arts and culture. The historical sights in Svendborg cover everything from archeological findings to a modern museum of natural history.
Svendborg – Capital of the Archipelago
Svendborg has been a significant town in the region ever since the 13th century. The town grew around the well-protected natural harbour, a small bay cutting into the island of Fyn at the narrowest point of the strait now known as Svendborgsund. The town was fortified with ramparts and moats, and a royal castle, called Ørkild Slot, was located to the east. The castle burnt down in 1534, but remains of the castle are still visible today in the Karoline Amalielund park in the eastern part of town. The citizens of Svendborg took part in the significant herring fishery in the Middle Ages, and the fertile hinterland contributed to the thriving commerce and manufacturing industry as well. Svendborg became a wealthy urban community, the second-largest on Fyn, with two churches – Sct. Nicolai and Vor Frue – as well as a monastery, of which nothing remains today. In its time, monks from the provinces often convened here for meetings.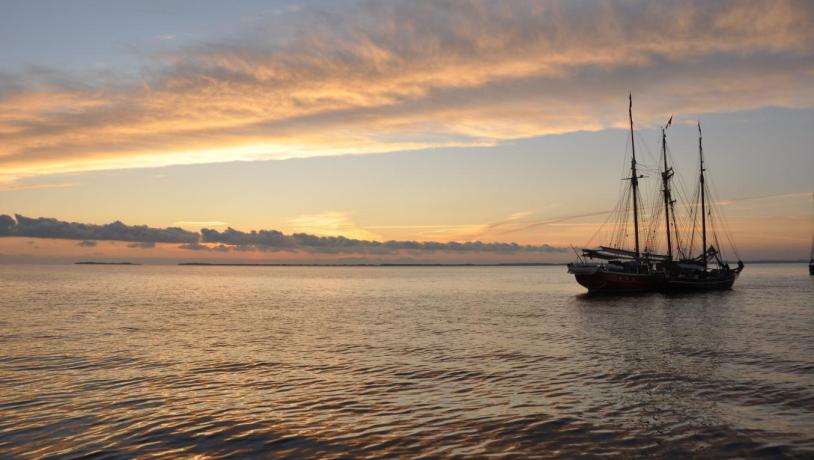 Photo:Knud Mortensen
The name 'Swineburgh' – mentioned in 1229 in the deed of gift, by which Valdemar the Victorious gifted the area to his daughter-in-law, Eleanor of Portugal – refers to a castle that was supposedly located near the modern-day site of Vor Frue Church in central Svendborg. The first element of the word, "swine", is believed to refer to the wild boars or domesticated pigs in the forests – or perhaps to the many porpoises ('marsvin' in Danish, literally translated: 'Sea pig') in the waters around Svendborg.
Svendborg achieved its rights as a market town in 1253, and since then the town has been the obvious regional centre for both residents and guests of South Fyn and the archipelago islands. In the Middle Ages, Svendborg was an important trading and manufacturing town centered on its principal industry – shipping – and in the latter parts of the Middle Ages, Svendborg was in fact one of the most important trade centres in Scandinavia.
 
Today, Svendborg is a unique mix of old and new, of proud shipping traditions and new cultural impulses. Svendborg's old town – with its narrow, winding streets, courtyards, and market squares – has been preserved. The town also serves as a hub for trips to the archipelago islands, aboard one of Maritimt Center's old wooden ships or the many ferries departing Svendborg every day.
Historical Museums and Sights in Svendborg and the South Fyn Archipelago