Go Island Hopping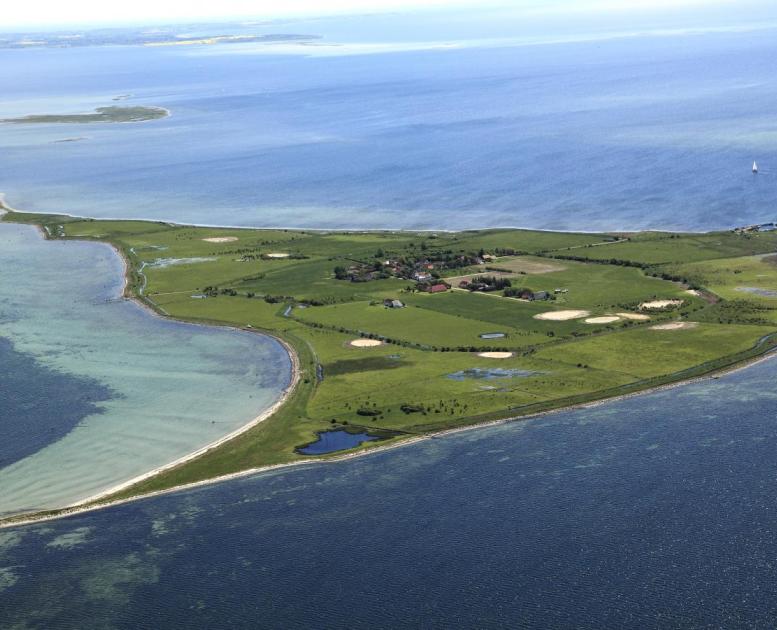 Hop on the ferry in Svendborg, Faaborg, or Rudkøbing and enjoy the archipelago, which is a calm and serene world of its own. Each island has its own unique history and scenery, though they also have some things in common: splendid coastal nature and islanders eager to give you a warm welcome.
By island hopping you can visit seven of the islands in the South Fyn Archipelago. Take the ferry from Svendborg to Skarø, Drejø, and Hjortø, which is home to only a handful of permanent residents. Bjørnø, Lyø, and Avernakø are reached by ferry from Faaborg, and from Rudkøbing, you can go to Strynø.
You can take the regular ferries all year around. During the summer, the yellow catamaran 'Sea Hawk' serves as a supplemental ferry service between the archipelago islands in addition to the regular year-round ferry service connecting the individual islands with Svendborg, Faaborg, and Rudkøbing. During the summer you can by the Island-hopping ticket which is valid 7 days or until you reach the habour of Svendborg, Faaborg, or Rudkøbing.
How to Hop from Island to Island
Go island hopping for one day or a whole week – for the same price. Tickets can be used for up to seven days, or until you get off the ferry in either Rudkøbing, Faaborg, or Svendborg. Remember to book your ferry trips in advance, and be present 10 minutes before departure.
Click here to get your tickets and to learn more about the islands, including information about eateries and accommodation, as well as suggestions for trips to cultural and scenic sights. Island hopping is a unique opportunity for a vacation with friends and family in the beautiful South Fyn Archipelago.
Det Sydfynske Øhav' is the Danish name for the shallow waters south of Fyn and the archipelago comprising more than 55 island and islets
The South Fyn Archipelago is the world's largest flooded ice-age landscape. The area was flooded during the Stone Age, which created the islands' unique hilly terrain
The ice-age landscape stretches from Helnæs Bay west of Faaborg, across the 'Alps' of South Fyn, and to the small fishing village of Lundeborg on the east coast
From South Fyn, the archipelago stretches south, with Langeland and Ærø being the southernmost islands. In total, the area spans more than 480 square kilometres
Go Island Hopping from Svendborg to: